Vapour blasting services in Adelaide
Hydro blasting (also known as vapour, or wet blasting) is the best solution to clean and restore both ferrous and non-ferrous metals, as well as plastics and rubber!
Bring life back to old and tired metal parts
Vapour blasting is the safest way to bring your part back to life, one of the many benefits of vapour blasting other than the beautiful satin like finish is there is no damage to the parent material (safe on gasket surfaces and threads!). We use multiple different size glass beads and pressure to achieve a perfect result.
Save money by getting your parts cleaned without damaging the base material.
In the vapour blasting process water acts as a lubricant creating a barrier between the part and the media, this both protects the surface and makes the part more resistant to staining. Vapour Blasting is a one-step cleaning process and has been shown to be safe and effective at cleaning the most difficult crevices where traditional methods are ineffective. The excellent satin like finish from vapor blasting has been proven to hold up over time and is also a very environmentally friendly process removing the need for traditional sandblasting and hazardous chemicals.
Get a beautiful, satin like finish on your part with our hydro blasting service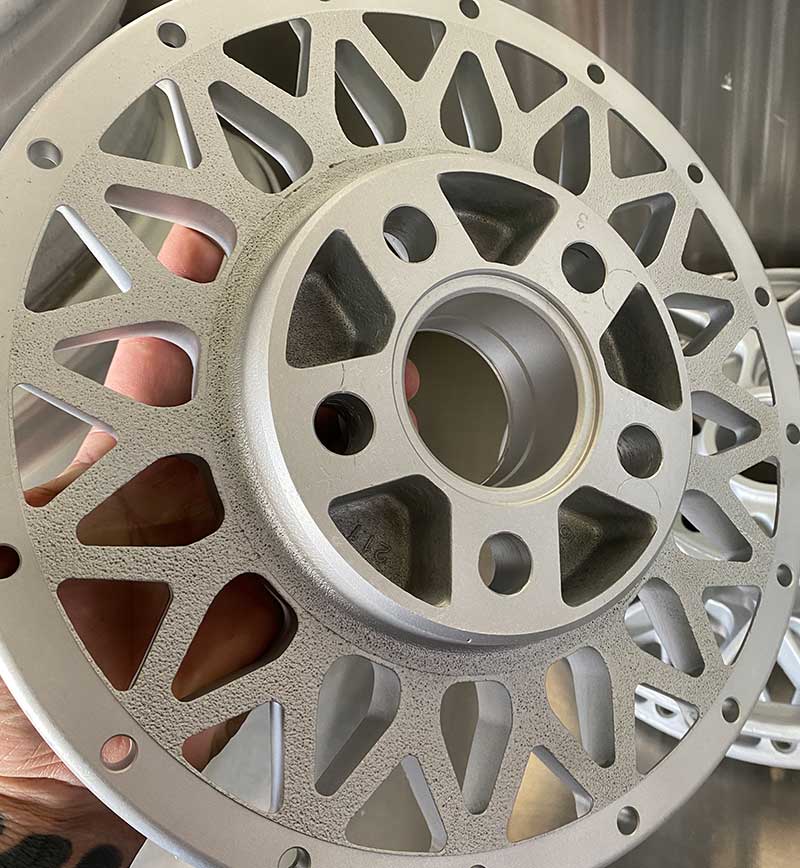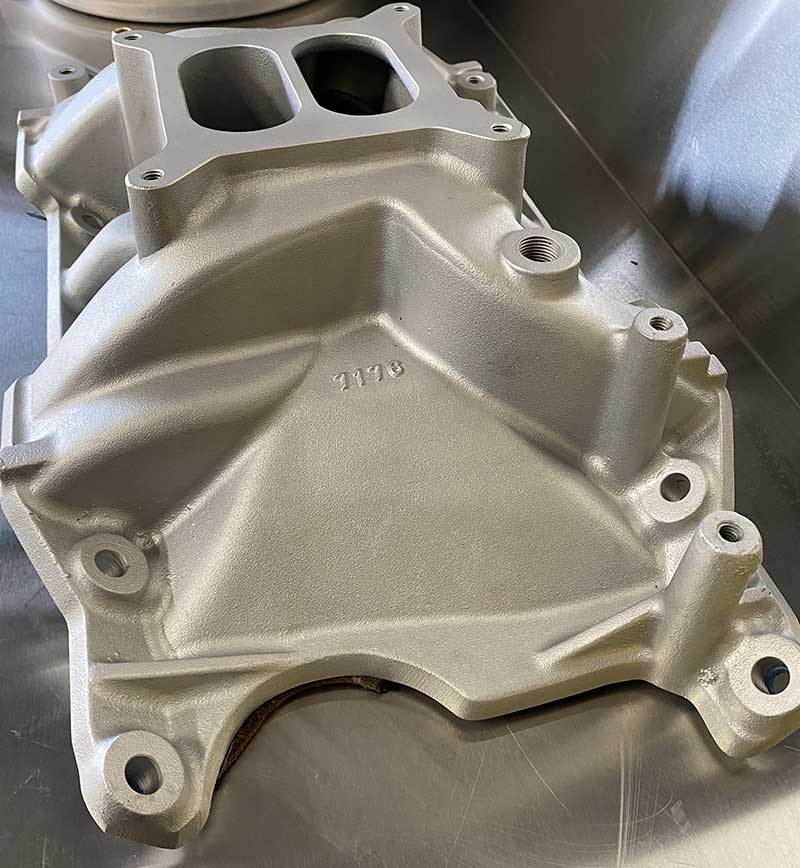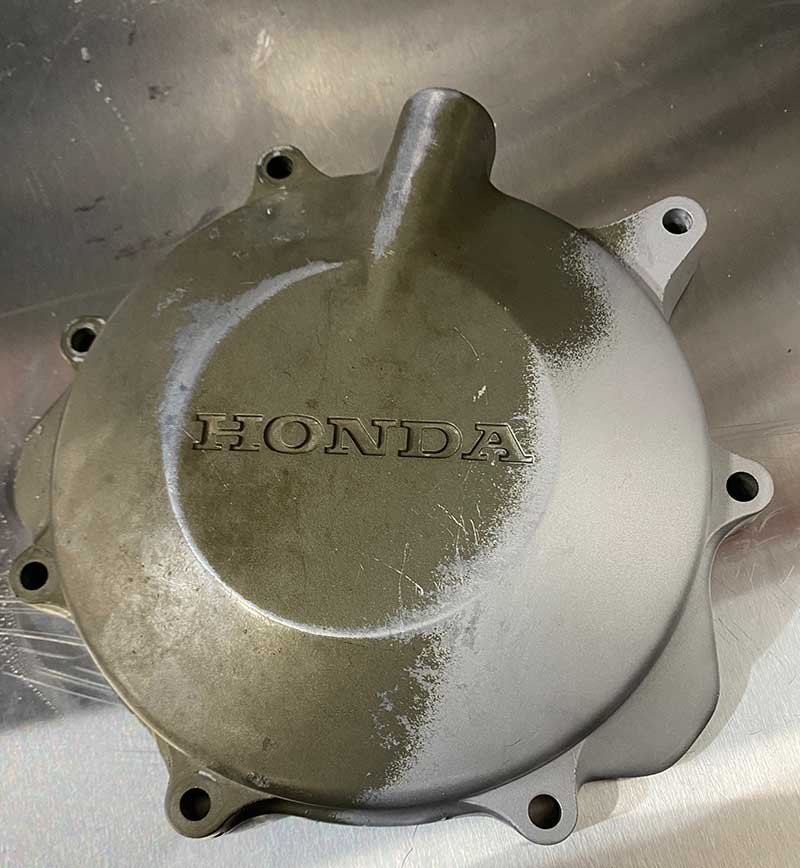 We use a fine, high quality glass bead and larger sizes glass bead for paint stripping applications.
FAQ's about hydro blasting
What materials can be vapour blasted?
Aluminium
Stainless steels
Bronze/Copper/Brass and other yellow metals
Magnesium
Titanium
Plastic and rubber
Cast Iron
Mild steel (needs to be plated or finished soon after)
What media is used?
We use a fine, high quality glass bead. For paint stripping applications we use a larges size glass bead.
Can Vapour blasting strip paint?
Yes! We have had good results stripping paint from Aluminium and plastics.
What is your turn around time?
We offer a next day pickup for small jobs (under 1 hour) larger jobs around 1-3 days.
How much does it cost?
The most asked question! The cleaner and better prepared the piece is the cheaper it will be. We charge by the minute, no minimum charge!
How do I pay?
We have EFTPOS facilities at the shop or good old-fashioned cash.